Back
24 7 Dental Emergency Service: Help When You Need It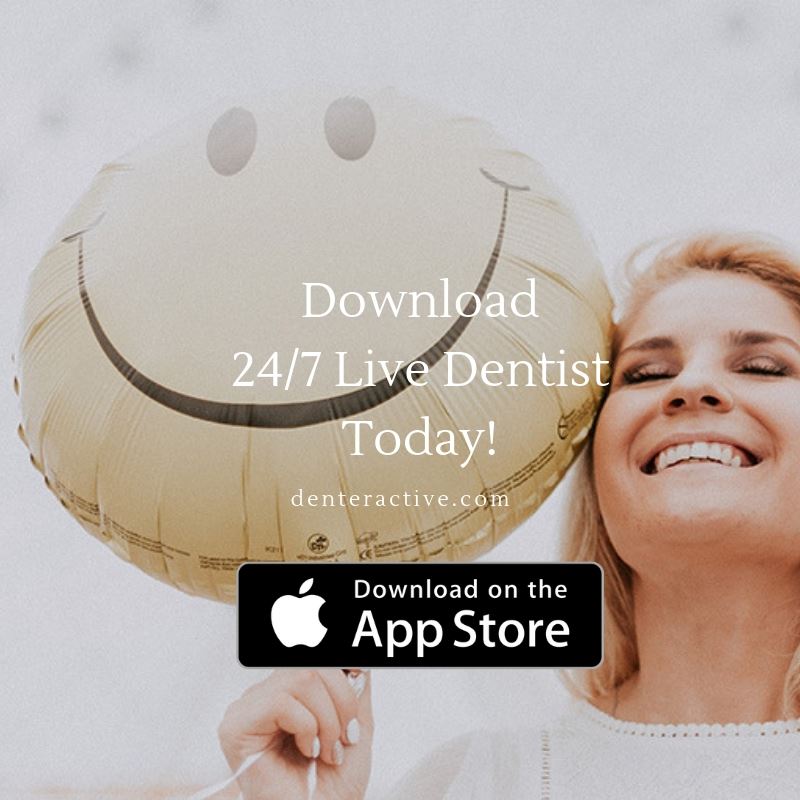 It's the middle of the night. Suddenly, you wake up with a sharp pain in your mouth. Gingerly, you open your mouth: there's clearly something wrong with your teeth, but you don't know what it is. Worse, you don't know what to do. No dentist will be open for hours. This is one kind of scenario that Denteractive was made to handle. A 24 7 dental emergency service is just one thing that Denteractive offers. 
Always Available Teledentistry 
Now, imagine the above scenario if you had the Denteractive app. Instead of simply worrying or panicking, you could open the app. There, you could click on the "24/7 Advice" link. After that, there are various options to choose from: dental trauma, broken teeth, swelling, children's issues, and more. It's important to note that when we say "24 7" service, we mean it. This isn't one of those things where we say "it's 24/7" and then you can't get a hold of someone at 3 AM. No, our service is always available, so that you have somewhere to turn in an emergency. 
Technology for Effective Communication During an Emergency 
In an emergency, we're not always our best. After all, if there's something wrong with your teeth, it's entirely possible that you won't be able to speak very clearly. On top of that, it can be difficult to effectively describe to someone, even a professional dentist, what's going on in your mouth. That's why we built Denteractive to make it easy to share and store images. Instead of simply describing to a dentist during an emergency what's going on, you can send them pictures, videos, X-rays, and even more. That way, they can clearly see for themselves with their trained eye exactly what's going on. This makes it all the more likely that they'll be able to help in the most effective manner. 

Talk to Dentist Before an Emergency 
Dental emergencies can be terrifying. However, often, they can be headed off through preventative treatment. Many patients have been able to use our app to connect to dentists in their area before something goes wrong. Our app has been specifically designed to make it easier to find an in-person dentist in your area. You can find and filter them by location, insurance, schedule, and much more. That way, you can get the treatment you need in hopes of never having an emergency. 
More Than a 24 7 Dental Emergency Service 
When you read all that this app provides, it's natural to think: "oh, this all sounds great, but it also sounds exorbitantly expensive." That's not true. You can join Denteractive for free. Additionally, you can talk instantly to online dentists at any time, by text or video, for less than ten dollars. So, for roughly the price of a sandwich, you could get help during a dental emergency. To see everything that Denteractive can do for you, you can head to our site and download our app.