Back
An Emergency Dentist Online Can Save You a Physical Visit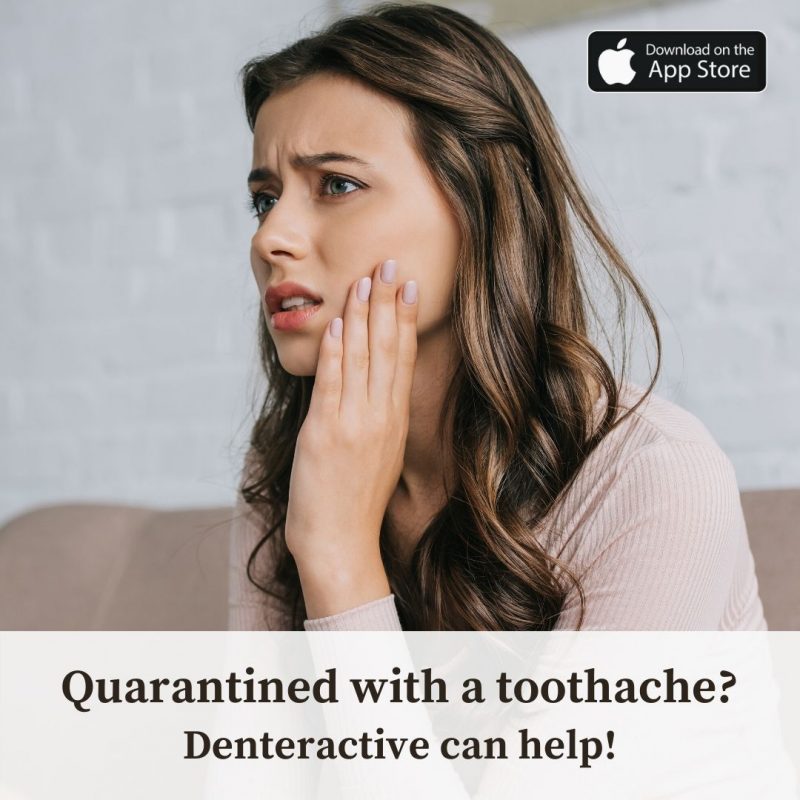 It's the last thing you want, but what can you do? You are being responsible, staying at home, keeping contact with others at a minimum, and then go through a small accident. Maybe you fall down the stairs or hit yourself against a door. In the end, it's not that bad, you seem to be fine. However, your tooth hurts. A lot. What do you do then? You can't just go see a dentist. Not in the middle of a pandemic. Well, let us introduce you to Denteractive: a new alternative to conventional dental care that intends to ease the process of consults and advice for those who need it. Making time to set up and attend a dentist appointment is always a hassle, especially now. With us, you can consult an emergency dentist online and save yourself the trouble.
Teledentistry with Denteractive
We want to make sure that you have access to dental professionals, even at a long distance, for the sake of your health and reassurance. After all, some much needed professional advice can set you up in the right direction, making the overall process much easier for you to handle. Denteractive offers 24/7 access to board-certified dentists. Using Denteractive's teledentistry platform, you will be able to browse an extensive catalog of dentists and specialists. You can access insurance information in order to properly select your dentist of choice. Once you've chosen, you will be able to connect with dental professionals.

Consult with an Emergency Dentist Online
Now that you've been paired up with the dentist of your choice, you get to hear their advice. Teledentistry allows for dentists to examine patients at a long distance, and to deliver advice or even a diagnosis and prescription if necessary. These consults will help you navigate your current dental needs, and give you a clearer sense of direction in regards to the next few steps you should take. Communicating with an emergency dentist online can save you a lot of logistical trouble. After all, you can get quick and convenient access to a professional so that you can know for sure the gravity of your problem. If it does call for in-person attention, no problem! We will connect you to a nearby office!
Set Up an Appointment if Needed
Of course, not every dental emergency will be manageable at a distance. This is way, subsequently, if you realize you are going to need an in-person consult and treatment,, Denteractive can help you schedule such an appointment. You will have access to availability calendars and a catalog of the associated board-certified professionals in your area. The dentists you are connected to will be taking the necessary precautions in able to safely see you in person. This way, you can get your dental emergency looked at without concern.
Make Use of Denteractive Today
No one likes to go to the dentist, especially under the stress of an emergency. Denteractive helps you soothe that kind of stress for your comfort and your convenience. A dental emergency is, in and of itself, an already unpleasant experience, so there's no need to make it any worse. We want to help you through these situations, making it more convenient for you to get the help you need. Make sure to visit our website and download our mobile app in order to ask a dentist online about your issue.