Back
Find an "Emergency Dentist Near Me Open Now"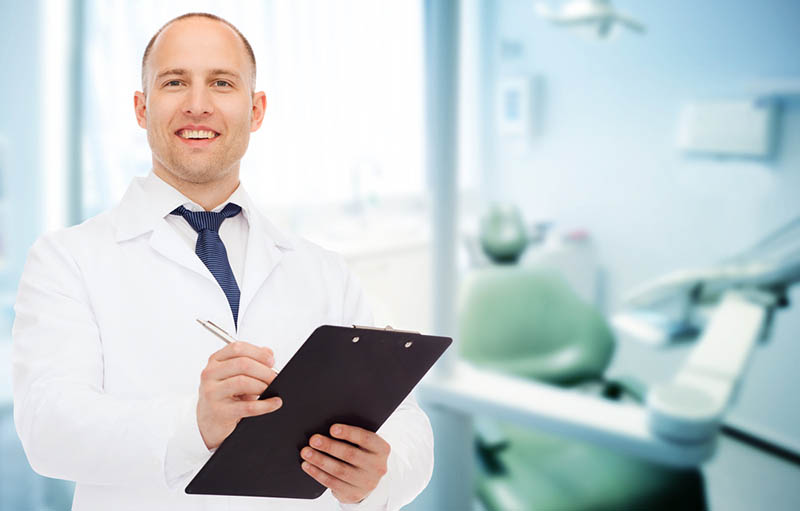 Finding an emergency dentist near you when you need one isn't easy. It certainly isn't as easy as typing "emergency dentist near me open now" into your phone or tablet. After all, that's not going to change the time of day. If it's too early in the morning or late at night, even the best search engine isn't going to be able to wake up a dentist and take them to the office. Here at Denteractive, we have a few ways of connecting you with a dentist the moment you need one.
"Emergency Dentist Near Me Open Now" with Denteractive
24/7 Live Dental Emergency Response
Obviously, we can't teleport a dentist to your home to deal with your problems. However, we can do the next best thing: connect you to a real, live, certified dentist whenever you need help. Don't overlook the word "certified" in the last sentence. The dental professionals we work with are exactly that: professionals. Before we let a dentist talk to our customers, we make sure they have the proper qualifications. That way, you can have the peace of mind that comes from knowing you're dealing with a true dental expert.
All You Need
If you go see a dentist for the first time, as you may remember, you have to fill out a lot of forms. This can take some time. If you're using our 24/7 Live Dental Emergency Response, it's actually much faster. All you have to do is fill out your zip code and your insurance provider. We'll take it from there, connecting you to someone in your area that's extremely nearby. It can even be possible to connect you to a dentist for video teledentistry.

Teledentistry
Modern technology has made commonplace what was science fiction only a few years ago. With Denteractive, you can quickly connect to a dentist online. That doesn't just mean that you send each other emails. You can text, you can chat, and you can even video chat. Sending a dentist pictures and videos is easier than ever. On top of that, you can send the dentist files, too. This means that you don't have to struggle to explain your dental history, or take valuable time typing it up. Instead, with just a few presses of a button, you can send it right along to the dentist in an easy to read format.
It's important to note that this format is secure, too. We know how important it is to keep your data safe and secure. We also know that there are those out there who are just chomping at the bit to steal your information. That's why we always make sure that our security is top notch. We test it and keep upgrading it to make sure that it can meet tomorrow's challenges as well as today's. By staying one step ahead of those who would steal our clients' information, we make sure that you can safely and securely send your information.
The Future of Dentistry
Finding and scheduling a meeting with a dentist has never been easier. You can use our site to schedule a meeting with a dentist for the future. As busy as everyone is in our modern, hectic day, it's not always easy to schedule a trip to the dentist in (as critically important as it may be). That's why we make it simple to schedule a dentist appointment around your life. That way, everyone, no matter how harried their lives may be, can find time to meet with a dentist.
If you've read this far in our blog, you may be wondering how much this all costs. With subscription fees, all this technology, it must be quite expensive, right? Actually, it's free. The entire thing. Searching for a dentist, finding a dentist, meeting with them online, video chatting – the entire thing is free. To be clear, not "free" with a bunch of hidden fees, but actually, completely free. To find out how Denteractive can work for you, whether you're a dentist or someone looking for one, check out our site right here.