Back
Get 24 7 Dental Emergency Advice with Denteractive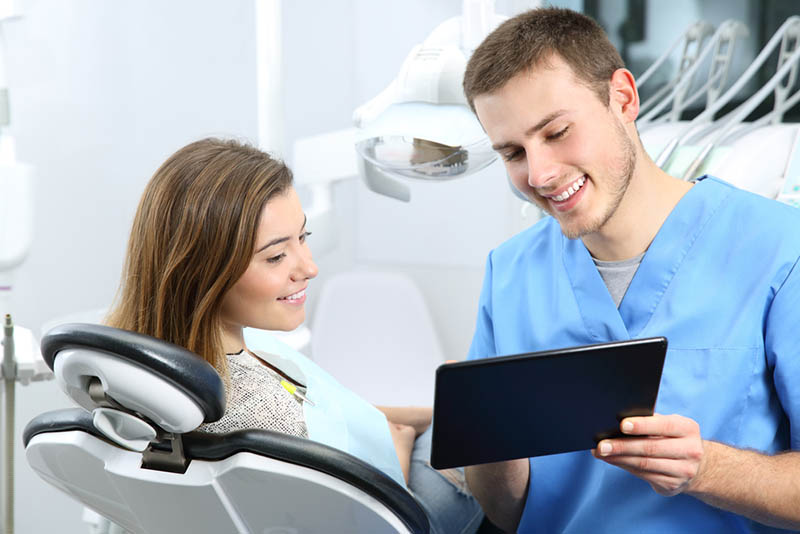 Like many people in the US, you have probably been ignoring your teeth until the day when the pain gets too much. That's when you'll need an emergency dentist. At first, you might not know who to turn to in your agony. The solution isn't to start randomly calling local dental groups, hoping that someone might be able to give you an emergency appointment. Instead of going through all of that, your best bet is to reach out to us at Denteractive. We're an online 24 7 dental emergency advice that can offer you consultations, emergency recommendations, and advice on what to do. Call us today to start receiving information about the best treatments for your condition.
Speak with a dentists now
Our service can be extremely useful when you need help fast, because we will be there 24 /7 / 365. You may think that you won't be able to get a good service over the phone, but we can really help you. That is because our team of expert dentists and specialists harness the power of the internet to let you talk to us through text, pictures and video messaging. That means that we can get closer to you than ever before, and take a good look at what is happening inside your mouth.

How we can treat you
Start at the beginning, by downloading our app. This connects you immediately to our dental team and allows you to communicate with them directly. You can send us images and even videos of your teeth. We can examine each tooth in detail, as well as the gum-line, jaw and the overall condition of your mouth. It is just like going into a real dentist's office just online! Once we have seen your images, we can then give you information about the condition of your teeth and offer recommendations on what you should do for the future.  Once you know what to do, you can then use our app to find appointments in your local area. Be sure to keep the images you have shown us in a special folder, ready to use in case you ever need our help again. Get started today by getting our app, and then put in your postcode and insurance information.
Let us help you fix dental problems
When you are in a hurry to get your problems solved, let Denteractive help you. Interact with real dentists, and find someone near you to give you the advice you need. When you need a 24/7 dental emergency to consult about the condition of your teeth, our team of dentists are here to help you. We will work with you in real time to discover the source of your pain and help you overcome it while you wait for a dental appointment. That appointment will be with one of the best dentists in your area. Say goodbye to dental pain today by downloading our Denteractive App from the Apple store or go to Denteractive.com on any mobile phone or device!